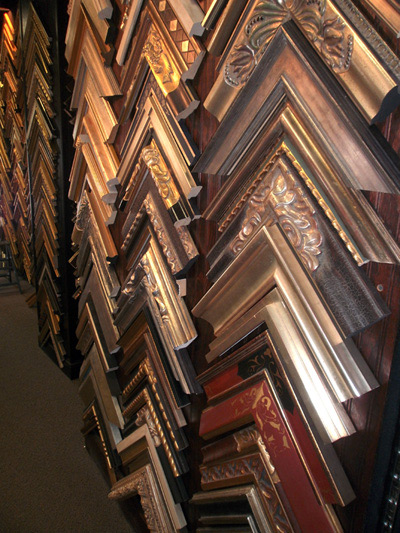 What are Finished Corner Frames?
Havens Fine Framing has a beautiful collection of finished corner frames. Finished corner (or closed corner) frames are finished after joining, resulting in a seamlessly decorated corner. These custom-built frames can be exquisitely detailed and reflect the ultimate in quality custom framing. Our closed corner samples are available in hardwood, water gilded / gold leaf, custom-designed acrylic, and more.
Seamless Corners Finished By Hand
Our Master Framers and Water Gilding Specialists will create a masterpiece for you – and that's just the frame! From intricate, ornate carvings to genuine gold or silver leaf, finished corner frames are works of art. All of our finished corner frames are hand-finished and completely unique to your project. Because they are 'finished' or decorated after joining, any patterns or carvings are created over the joined corner; this creates a fully custom look for each frame and eliminates any seams. Most commercial frames are mass-produced and built with flimsy joins at the corners. Our attention to detail and master craftsmanship take these frames to a whole new level of luxury.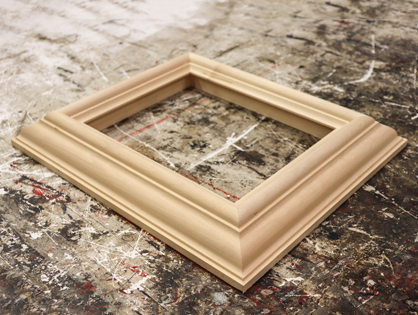 Raw Wood Joins are Stronger
The raw wood base is constructed with furniture-quality joins, which allows for stronger, more durable corners. Joints are more even and attractive, since they can be sanded and carved after joining to meet perfectly.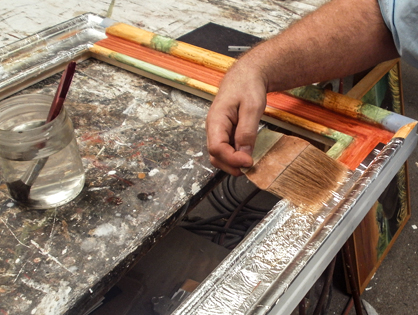 Each Frame is Hand Finished
We lovingly craft, carve, sculpt, and finish each closed corner frame by hand to your specifications. From gilded gold leaf to rich varnish, we customize the finish to perfectly enhance your artwork and decor.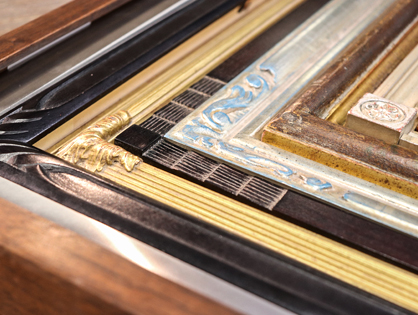 Our Master Framers are true craftsmen, letting the full artistry of hand-built frames shine. Infinite design possibilities open up in the world of frame-making with finished corners. When you want the best, choose Havens Fine Framing.
Are Finished Corner Frames right for your art? Find out!